Are you searching for a custody or divorce attorney in the New Berlin community? Do you need an attorney who will provide immediate answers and most importantly, quick and efficient results?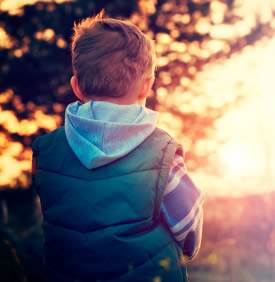 At Law Offices of Richard J. Podell, we attack problems, not people.
Widely acclaimed among peers for his ethical standards and legal abilities, clients often select attorney Richard J. Podell due to his sensitivity to client needs and concerns.
Law Offices of Richard J. Podell specializes in international jurisdiction cases, including child custody.
With our unique understanding of international laws, we help our clients get quick results in custody and financial disputes, winning almost all custody cases.
It's not an easy statement to say who "wins" a divorce case.  Our goal is to find a solution that allows you to move on, overcome the hurdles, and begin a new future in the best way possible.
Personal Accessibility
Our attorneys are responsive to your questions and personally handle your case – you'll never be passed to a paralegal or another lawyer.
Our Custody and Divorce Attorneys Deliver Results to New Berlin Residents
When you work with Law Offices of Richard J. Podell, you'll receive the highest level of personal attention available.
We are well known in the legal industry and New Berlin community for our custody mediation, prompt responsiveness, meeting flexibility, efficiency, positive case outcomes, and sensitivity to client needs and concerns.
Our family law firm has over 46 years of experience in divorce, custody, and other family matters.  We put that experience to work for you.
Family Law Practice Areas
Our family law firm assists New Berlin families with the following areas related to divorce and custody:
Divorce
Paternity
Custody
Child Placement
Child Support
Maintenance & Alimony
Property Division
Financial Analysis
Prenuptial Agreements
Postnuptial Agreements
We believe education is key to making wise, informed decisions regarding your future and the future of your family.  Attorney Podell will be as open and honest about your divorce and custody options as possible, while educating you about the entire family process every step of the way.
Contact our divorce and custody law firm online today or call us at (414) 224-6060.