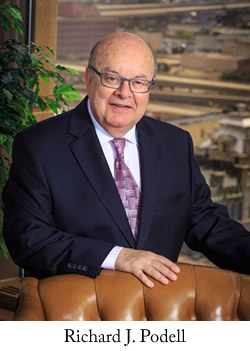 If you are resident of Hartland, facing a custody dispute or divorce, contact the Law Offices of Richard J. Podell at (414)-224-6060.  Our family law office can assist you with many areas of family law, including:
Divorce
Paternity
Property Division
Custody
Child Placement
Prenuptial Agreements
Postnuptial Agreements
Child Support
Maintenance & Alimony
Financial Analysis
Law Offices of Richard J. Podell also specializes in international jurisdiction cases, including child custody. With unique our understanding of international laws, we help Hartland clients secure quick results in custody and financial disputes.
Comprehensive Hartland Family Law Expertise
Our family law office will handle all issues relating to the dissolution of a marriage such as division of assets, disputes regarding custody and placement of children, maintenance (formerly known as alimony) and child support.
In paternity cases, the issues to be considered include child support, placement and custody of children, and the establishment of paternity.
What Can Hartland, WI Residents Expect from our Family Law Office?
You will not have to wonder what is happening in your divorce case or what you should do at any given point because we will always advise you of your rights and advocate on your behalf.
Our top Hartland divorce attorneys spend time at the beginning of your case educating you about your legal options, answering all your questions, and ensuring you are fully prepared for what will happen throughout the family law process.  Our #1 goal is to help you secure a result which leaves you in the best position possible to begin this new chapter of your life.
If you are facing divorce or a custody dispute, please contact our office today.  Call us at (414)-224-6060 or email our experienced Hartland divorce attorneys today.