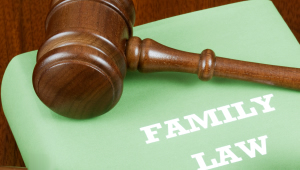 When choosing Law Offices of Richard J. Podell as your Franklin family law attorney, you'll benefit from a team of experienced legal professionals who exclusively handle divorce and family law cases.
We believe our clients deserve personalized attention and respect. As your dedicated family law attorney, your case will always be handled personally by our leading attorney, not passed off to an associate or paralegal.
Unparalleled Personalized Attention and Dedication
With Law Offices of Richard J. Podell, you'll have peace of mind knowing your case is handled by our top attorney who promptly returns phone calls and is willing to meet with you whenever and wherever you need him.
What to Expect

We will always advise you of your rights and advocate on your behalf.
We will educate you about your legal options.
We will always advise you of what is happening with your case.
We will advise you of your options and possible outcomes.
We will answer all of your questions.
We will prepare you for what will happen throughout the family law process.
We will promptly return your phone calls.
We will make ourselves available to you 24/7.
Our Practice Areas
We are committed to assisting you through every phase of the legal process. Our goal is to help you resolve your family law dispute and begin a new chapter in your life. Our Franklin family law attorney can help you in areas of:
Divorce, Paternity and Custody
Child Support and Placement
Maintenance and Alimony
Property Division, Financial Analysis
Prenuptial and Postnuptial Agreements
Take the Next Step Today
For compassionate and efficient family law representation, contact Law Offices of Richard J. Podell at (414) 224-6060 or email Richard J. Podell directly.