Divorce is a difficult time.  It can be emotional and overwhelming.  At Law Offices of Richard J. Podell, we will provide you with personal accessibility, prompt responsiveness to phone calls and above all else, quick and efficient results. We understand this may be one of the most difficult times in your life.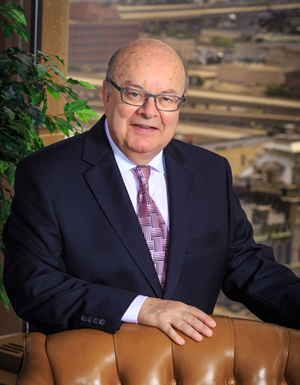 As a leading family law practice in Oconomowoc, it is our job to provide you with education, knowledge, and legal advisement for your best interests not only now, but into the future. 
Our 46+ years of experience will help take the pressure and worry of your legal situation away from you and your family.
At Law Offices of Richard J. Podell, we attack problems, not people. Contact our Oconomowoc Divorce Attorney at (414) 224-6060.
About Our Divorce and Family Law Attorneys
Attorney Richard J. Podell has been recognized among his peers for his ethical standards and legal abilities.
Clients going through family law disputes often select attorney Podell due to his sensitivity to client needs and concerns.  Our Oconomowoc divorce and family law practice returns all phone calls promptly. Attorney Podell will meet you anywhere 24/7, and treat all clients with respect, kindness, and dignity.
Law Offices of Richard J. Podell Specializes Exclusively in Family Law
We can provide you with legal guidance in the following areas:
Divorce
Paternity
Custody
Child Placement
Child Support
Maintenance & Alimony
Property Division
Financial Analysis
Prenuptial Agreements
Postnuptial Agreements
With Law Offices of Richard J. Podell, you can expect your legal matters to be handled with the highest level of competence and professionalism.  Our goal is to secure a result which leaves you in the best position possible to begin this new chapter of your life.
Get Help Now:  Contact our family law office online, email Richard J. Podell directly or call our office at (414) 224-6060.