When you're facing divorce, you have more questions than answers.
With over 46 years of family law experience, our Brookfield family law practice will guide you through the family law process and clearly explain all your options so you're fully prepared for each step. By providing you with the right knowledge to choose resolutions that will bring you comfort and ease your mind, you can have a better tomorrow.
Law Offices of Richard J. Podell: Our Approach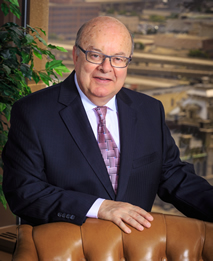 Attorney Podell approaches divorce from a standpoint of "attacking problems, not people" – you will always be treated with respect, kindness, and dignity.
Child Placement and Custody
Protecting your interests is our priority. When children are involved, the interests of the children are held in the highest regard.  With our second to none experience and favorable results in custody cases, we will secure a result which leaves you in the best possible position to begin this new chapter of your life.
Practicing since 1971, attorney Podell has over 46 years of experience in family law.  When you need a Brookfield divorce attorney, we are the family law firm known for moving cases through the courthouse efficiently, while achieving the best results possible.
Family Law Firm Practice Areas
As a Brookfield divorce attorney specializing exclusively in the area of family law, we can assist you in many areas such as:
Divorce
Paternity
Custody
Child Placement
Child Support
Maintenance & Alimony
Property Division
Financial Analysis
Prenuptial Agreements
Postnuptial Agreements
Contact our Brookfield Divorce Attorney at (414) 224-6060 if you are facing a family law dispute and need legal advice or representation.